HUMAN SERVICES
Providers, state disabilities services, MCOs & ACOs can now choose "healthy" over longstanding "unhealthy."

Finally, "human services" and "healthy" can go hand in hand.

The My25 program has made vast improvements in the health and wellness for the people served here at our organization—improvements in BMI, A1C, lipid levels and enhanced energy levels. My25's greatest strength is the way they develop a partnership between the people served and house leadership, which fosters a person-centered approach to meal planning, honoring choice with special diet considerations, and a genuine focus on the individual's success.
Anthony Demers
Director of LTSS Residential Services, Bay Cove Human Services
While My25 Select—highlighted on the
All Innovators
page and further outlined for human services in this brief
video
—is most appropriate for supported living/intermittent, home/foster-based and more-independent waiver settings (as well as for
staff and employees
), our My25 Choice product optimizes in waiver and ICF settings…
typically at a net zero cost.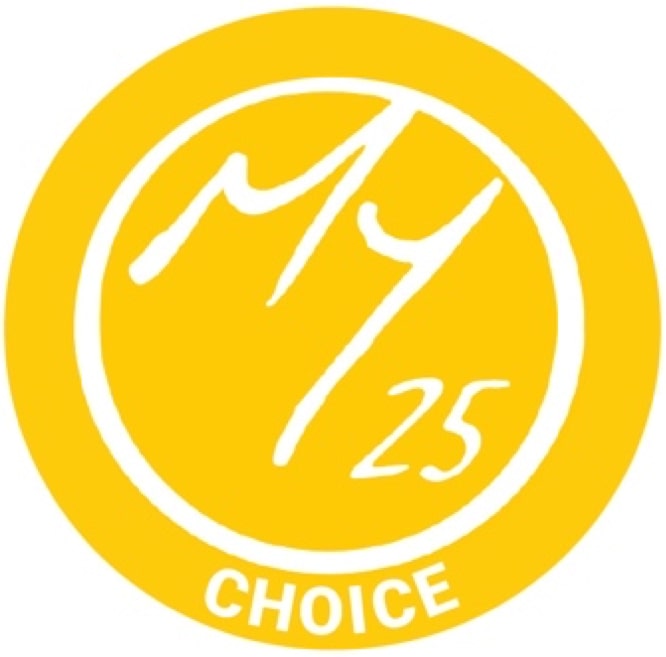 My25 Choice improves clinical & social health, person-centered choice, and independent living skills development for people supported while simultaneously: foolproofing/streamlining mealtime and grocery shopping; bolstering inexperienced/high turnover DSPs; mitigating risk and licensor citations; and reducing expenses related to food, labor, PRNs, prescription medications, and acute care needs. We're so successful because My25's experienced, responsive Support team; proprietary software; and routine, proactive outreach ensure that we're on top of your most up-to-date information (health, food preferences, PCP orders, grocery spend targets, census, staff needs, and more). We make adjustments on a personalized, immediate basis to suit the individual and the whole household. Basically, we pivot to address feedback, requests, and data unlike any other "solution" is capable of accomplishing.
No, we don't sell food and we're far from a run-of-the-mill menu company.
Suit Your Unique Needs & Compare My25 Products
The My25 Product Catalog
The My25 Choice weekly toolkit includes customized menus, grocery shopping lists, recipe prep instructions, and therapeutic & nutrition by daypart detail. Our 24/7 menu change hotline (no additional charge ever) ensures up-to-date choice, census, budget adherence, and safety.
And with more and more grocers accepting SNAP benefits electronically, My25 is the cornerstone solidifying this one-two punch of innovative effectiveness for Medicaid-based populations. We've even gone a few steps further. You, of course, choose where to shop for your groceries. But if you utilize Walmart or a food services vendor, we can help. We innovated and forged key partnerships to streamline shopping, save time & labor, and guarantee purchases remain within healthy, budget-sensitive lanes.
Walmart: With just one click, My25 grocery lists (generated from the person-centered choice menus we create for you) auto populate the household's Walmart online shopping cart for curbside pick-up or delivery and SNAP EBT. Our customers love
My25 Grocery—Walmart!
Food Services Vendors: My25's software can roll up all grocery items needed, across all settings, into one master list that you can transmit to the vendor to place your order for delivery.

Read stories leading human services organizations share about their My25 Choice & Max experiences/outcomes, 
here
(use "my25" as the password when prompted). Then learn more below after watching our brief, general overview video and the training video we use to educate staff regarding our My25 Choice program.
My25 Choice Training Video
We Create Much-Needed Interconnectivity
When Jim Vail, Mainstay's CEO, was asked to step in as interim Executive Director of a human services provider supporting people with IDD, he conceived of My25 Choice. 
My25 Choice
quickly and positively impacted the organization's 4th highest expense category (food), foolproofed staff efforts at mealtime, and elevated both person-centered choice and health (clinical and social) for people supported. The organization received one of the industry's coveted, first-ever, 4-year CQL accreditations—placing the company within the top one percent of social services organizations worldwide.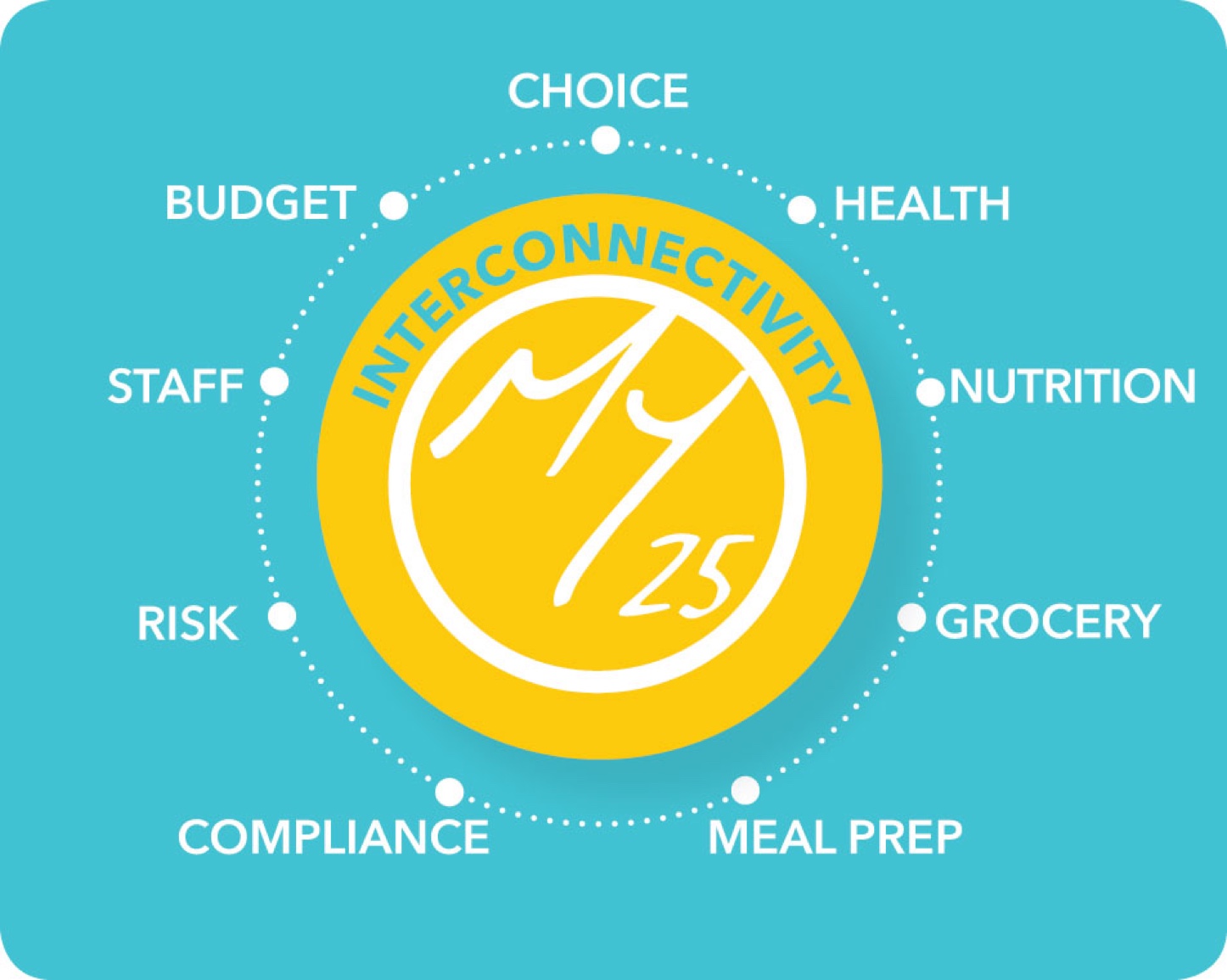 This led to a partnership with the USDA, collaboration with professionals from the Feinberg School of Medicine at Northwestern University, and ultimate commercialization as Mainstay, Inc. across the nation's most respected and largest for-profit and nonprofit human services providers.
Very quickly, Jim simply understood the disconnect. Traditional methods & professionals responsible for the diet management of people supported haven't been effective as we look at the industry's subpar health statistics and clunky, labor-intensive mealtime/grocery shopping processes. This isn't to say the effort hasn't been earnest. But the status quo simply doesn't conform to how human services must operate and demonstrate outcomes these days.
The job is too nuanced and the exposure too costly without a digital, strategic and tailored solution . . . a holistic approach that interconnects unique and critical dots spanning: person-centered choice; food spend; frequent census changes; diverse diet, preventive health and evolving health needs; grocery shopping & meal prep dynamics; high turnover/inexperienced staff; and funders' perpetually-strapped pocketbooks. My25 creates
interconnectivity
to benefit multiple stakeholders.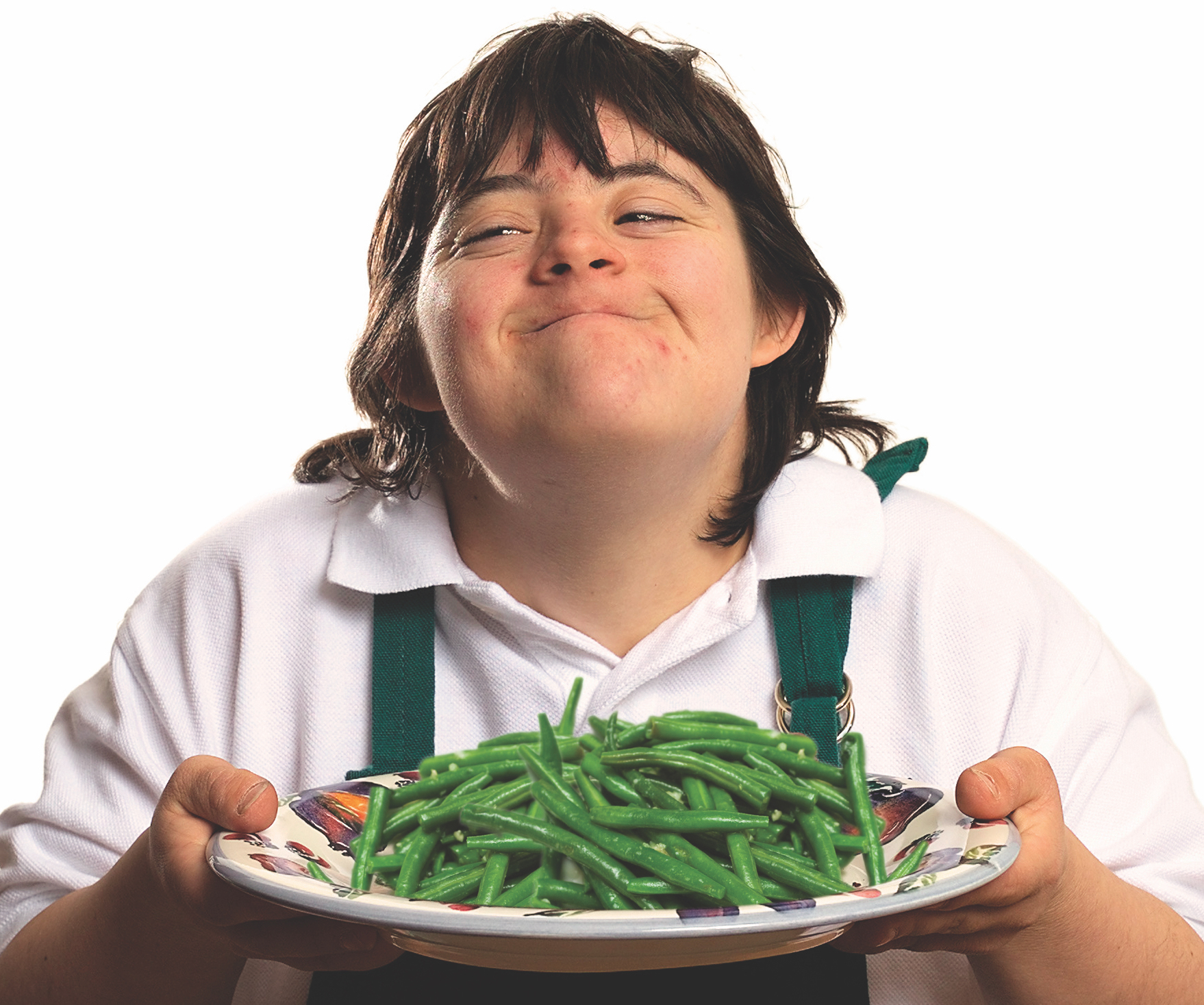 In the vein of human services not wasting the COVID-19 crisis, today's dynamics present a unique opportunity to create impactful change in this moment—particularly given the increased understanding regarding nutrition's vital role as the primary predictor, indicator, accelerator and sustainer of clinical health for people supported in LTSS settings . . . which correlates highly with enhanced SDoH for this population.
Jim spearheads My25's efforts within human services, facilitating the above-noted outcomes that are highly synergistic with licensor, value-based, and managed care expectations.