Talk Turkey & BMI

Literally talking turkey and shaking up mealtime—particularly in a community-based setting—is often thought of as a tough call to action. After all, changing up eating habits is challenging for most of us. But early on, we made a carefully-analyzed commitment to concentrate on choice-based nutrition as a means to wellness since "eating the wrong foods in the wrong amounts" is the number one culprit behind obesity and associated acute care illnesses such as diabetes and hypertension. And value-based purchasing means a straight line to health—the most expensive support and the most identifiable and objective outcome in LTSS settings. Read what our president wrote here.
We're not opposed to exercise, and we recognize cardio and toning merit in hopping onto the treadmill. But the fact of the matter is that the average person simply can't dedicate enough hours in the day to exercise away most overweight and unhealthy conditions; it takes about one hour to walk off the calories you consume from one can of soda pop. And exercise is still a choice, whereas food is a daily must. So most experts agree that nutrition has to lead the way when it comes to effective weight, diabetes and metabolic syndrome management.
Nutritious food doesn't have to cost more
Our efforts focus on improving—foolproofing—overall nutrition, not dieting; we understand that some individuals need to lose weight, while others should gain additional pounds. We work very collaboratively with providers' dietitians and nurses all the time, or our experts help staff manage the new mealtime system as we facilitate substantial outcomes.
My25's guidelines for eating better (noted above) adhere to the Dietary Guidelines for Americans and are: sanctioned by highly-respected health care experts; easy to understand whether eating at home or out; and appealing to most any taste buds. Our nutrition experts and full-time chef, a graduate of one of the top culinary schools in the country, customize menu plans to suit individual likes/dislikes/dietary & medical needs (no matter how complicated, such as for: diabetes, obesity, dysphagia, GERD, lactose intolerance, allergies, glute-free, ESRD, and more) and individual residential setting routines (for example: staffing patterns; pizza night every Thursday; breakfast bonanza on Saturday mornings; eat out every Friday night; etc.). These are critical components behind our success—we not only respect choice, but we elevate it as a result of our diehard person-centered approach.
We subscribe to moderation instead of deprivation and the whole household getting on to the eat-better page together; there is truth to shared responsibility and accountability generating buy-in and ongoing habit change. Our menus cycle new every 35 days to reflect the season and to accommodate consumers' evolving food preferences and growing involvement in their improving nutrition and quality of life. And some really good news that we've proven time and again throughout the years and across the country: Tasty, satisfying nutritious food doesn't have to cost more than less healthy options. It's just that most organizations erroneously believe that the key to a majority of reduced food expense is related to per item cost . . . which is not the case.
We typically use body mass index (BMI) as a reasonable measurement to gauge improving health. While there are a number of ways to ascertain health progress, and we collect and analyze data of all sorts (such as A1C levels, blood pressure readings, etc.) for different organizations that have varying goals when it comes to assessment, we strive to keep it simple and focused on maximum bang for the buck. BMI does this, in our opinion.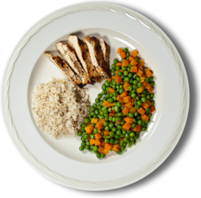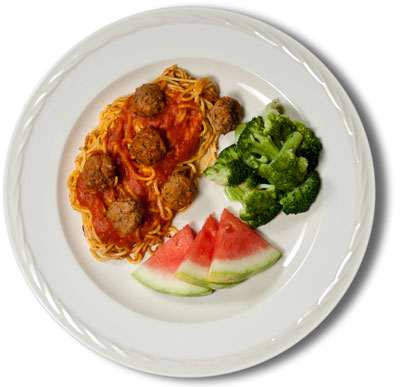 "We have to eat our way out of overweight conditions... Together."
~ Mainstay/My25 Founders
My25's Guidelines for Eating Better
Get Our Fact Sheet