More Deliverables
My25's additional deliverables revolve around our commitment to be a partner, rather than just another vendor. Scroll down to learn more about how we're by your side every step of the way—which is a key reason we accelerate the most critical health, quality and expense-reduction outcomes. Our supportive toolkit is the most robust and engaging within the industry. Watch our brief overview.

Launch Support
We help launch our programs in a thoughtful, thorough way, so My25 tools and resources are fully understood ahead of time. We supply a starter kit and also make available a number of live inservices and videos for both My25 Choice and the My25 Elevate Portal. As part of activating My25 Choice, our team works closely with each setting, so we can learn about resident food likes/dislikes and specific dietary needs; this way, menus are our best, choice-based effort.
Ongoing Support & Training
Our focus is on helping staff, caregivers, family members and—first and foremost—each person supported. Ongoing menu & census changes command our undivided attention from now until forever. Which means we keep in touch on a routine basis, so we get insight into the day-to-day and ways in which we can tweak menus and enhance education to maximize outccomes achievement in each household.
We're advising, coaching, training, providing orientations, conducting inservices, and talking through ideas and suggestions that we have proven to work, for years, in LTSS settings throughout the U.S.
Leadership Progress Reporting
Twice per year, we provide an overview to subscriber leadership regarding health, quality, and expense-reduction outcomes accomplished. Insights additionally include information about our interface with staff, training/inservices we've conducted, and suggestions for moving the preventive health needle even more aggressively. Click to see a sample here.
Outcomes Measurement
On a customized basis, through our proprietary HealthTracker™ tool, we track a number of health parameters for the providers we work with throughout the U.S. A1c levels, blood pressure readings, heights, weights, and more of your choosing. We love seeing health improvement for the people you support; you and your stakeholders/funders will, too! And by collecting information related to health, we're able to identify potential weak spots and the most maximizing menu supports and training tools.
Boosting Your Top Line
Using our marketing expertise and grant-related successes, we help nonprofit and for-profit providers leverage their outcomes from a branding standpoint and writing winning proposals to attract new stakeholders and funders. Click to learn more.
Understandably, there is money available for proactive preventive health outcomes with staying power. Obliterating obesity and diabetes sells—especially for marginalized populations that have so many odds stacked against them. And achieving wellness gains when the mainstream struggles to do so, is definitely a story with funding legs.
While My25 fees are doable within most providers' existing budgets, grant funds are often used to enhance wellness initiatives overall—incentives and rewards for consumers and staff; stocking shelves with healthier ingredients; new kitchen utensils and equipment; outdoor gardening tools; barbecue grills; chef's hats and aprons; and more. Sky's the limit when your health is improving by leaps and bounds and you are reducing key expenses impacting a number of stakeholders.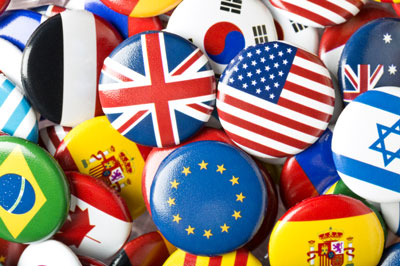 Hola! Bon jour! Ni Hao! Yes, My25 content is provided in multiple languages.
The at-your-fingertips accessibility and usefulness of My25 Library will simply knock your healthy socks off.
Use the My25 Portal on your phone. Woo Hoo!
Watch Brian's Story to learn more about My25's substantial outcomes.
Go To Talk Turkey & BMI