Outcomes
My25's clinical health, social determinants of health, and expense reduction outcomes are a result of our laser focus within the human services industry, along with:
• A nationwide launch pad backed by the United States Department of Agriculture (USDA)
• Collaboration with professionals from Northwestern University's Feinberg School of Medicine
• Years of experience and successes in thousands of LTSS settings—all with diverse budgets and needs
• Our proprietary software—Pinpoint—designed specifically for a person-centered approach and community-based settings with urgent health/cost requirements
• A team comprised of dedicated human services industry, preventive health, disease management, nutrition, culinary, business, and technology professionals.
Watch our overview video. Click for our benchmarking State of My25 Report. Read what our president wrote here. And what our COO wrote here.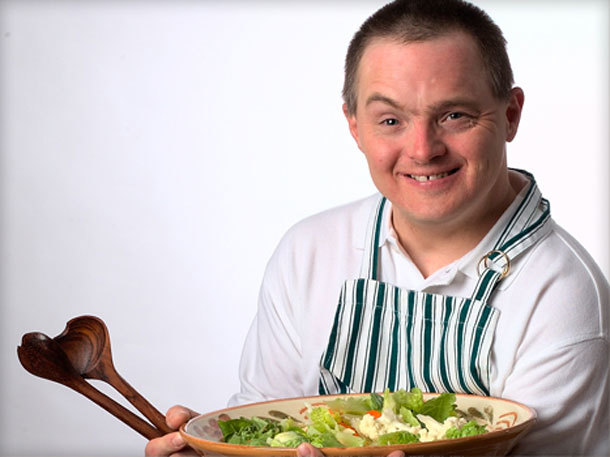 Below are brief highlights about My25's health and cost outcomes and some comments from our customers. All support the fact that My25 is the only solution effectively addressing the new reality: Human services organizations are morphing into health care entities as a result of medical care costs outpacing long term services and supports expense.
Clinical Health & Social Determinants of Health
Click to see the My25 outcomes one of our longstanding customers is marketing to managed care and state IDD services. Below are typical health gains when My25 programs are in place (when starting with approximately 31% of participants within a normal BMI range and approximately 38% being obese).
After 6 months
63% of participants are at, or consistently moving toward, a normal BMI
Of the people who were obese at program start, 14% are no longer obese and are consistently moving toward a normal BMI
After 18 months
71% of participants are at, or consistently moving toward, a normal BMI
Of the people who were obese at program start, 29% are no longer obese and are consistently moving toward a normal BMI
Significant wellness improvement is also noted regarding the following within the first 6 months, with beneficial outcomes steadily increasing thereafter (all of which we routinely track for clients).
diabetic and hypertensive conditions
medication usage/dosage & critical care visits
triglyceride levels
blood sugar levels
blood pressure readings
waist/hips measurements
Additionally, fiber (central to My25's eat-better guidelines) consumption is elevated in a majority of instances; fiber is beneficial to reducing certain types of cancer and other serious illness.
Costs
Among subscribers most intent on curtailing costs, expenses reduce as a result of My25. Read what our co-founder wrote here.
Grocery expense typically reduces 10 to 20%, registering about 2 to 4 months into the program; it's true that healthier foods do not have to cost more than less nutritious options. And interestingly, the most significant food cost reductions do not come from a decrease in per item food expense; we now understand how to effectively tackle the problem, without compromising quality or person-centered choice, and consistently win. See How to Reduce LTSS Food Costs. An additional way in which we are curtailing food expense has to do with theft of food, commonly referred to as backdoor shrinkage. My25 affords, for the first time ever in many cases, easy oversight and accountability regarding grocery activities in LTSS settings.
Expenses also materially decrease (well in excess of program expense) as a result of: diminished PRN medication usage and labor efficiencies tied to My25's streamlined mealtime system, automatic report generation supports, and fewer acute care and stay-at-home-due-to-illness instances for people supported.
Acute care reductions are significant as overweight conditions and associated chronic diseases—such as diabetes—take a marked, healthy turn.
Client Comments
The following are upsides mentioned to us by just a few of our customers.
"As an on-site dietitian, I tried for six years to get these ladies healthy. From 650 miles away, My25 did it in 3 months. Our physicians have said to keep doing whatever it is we're up to."
"We were skeptical about being able to achieve cost decreases, but we've registered significant savings for both food purchases and PRNs. We've actually elminated backdoor shrinkage of food, which has been a significant expense for us."
"We've struggled with DSP inexperience and turnover for a long time. For the first time ever, no matter who's in charge at mealtime, residents are getting healthy, tasty meals every single day. We really needed the consistency and accountability."
"Our dietitian and nurse now have a chance to do their jobs more effectively, and they're better able to focus on those consumers most medically compromised."
"Choice is well regarded, even elevated, within My25. I appreciate the person-centered approach."
"Independent living skills and enjoyment surrounding mealtime are up, up, up because of My25."
"Having a holistic approach to health for the organization has been beneficial to people supported and our employees; we're seeing wellness gains all the way around. Plus, it's been wonderful to extend My25 resources to family members."
"We market our improving health now. Wellness sells to families, funders, employees and legislators."
"All I can say is, what took us so long?"
~ Alan Drizd, President of the Board of Directors, Orchard Village
Get Our Fact Sheet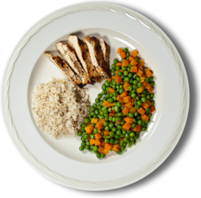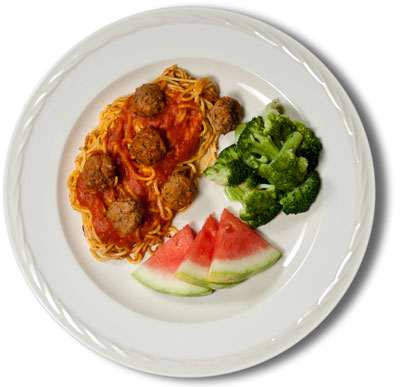 "We have to eat our way out of overweight conditions... Together."
~ Mainstay/My25 Founders
Go To More Deliverables
The at-your-fingertips accessibility and usefulness of My25 Library will simply knock your healthy socks off.
Go To Talk Turkey & BMI
My25's Guidelines for Eating Better
"Mainstay's knowledge, responsiveness and professionalism are refreshing and were key to the implementation of a vital program that delivers valuable benefits to our organization."
~ Mark Ingrum, Vice President, Glenkirk