Founders
Mainstay's founders—James D. Vail and Sylvia Landy Vail—spearhead all aspects of the company and its dynamic My25 products utilized throughout 30 states. They are the innovators behind the industry's progressive Strategic Mealtime & Technology-Supported Mealtime approach and How to Reduce LTSS Food Costs—all of which is synergistic with value-based and managed care expectations.
Their daily interest is in further solidifying the clinical health, social determinants of health, person-centered choice, and expense-reduction outcomes Mainstay's team of respected professionals is uniquely facilitating for people supported and key stakeholders within the human services arena. Both Jim and Sylvia are dedicated to cultivating beneficial collaborations with astute providers, managed care entities, state disabilities officials, state provider associations, and pivotal overseers and funders.
Read the eye-opening articles written by each, regarding the rapidly-changing human services industry; click for Jim's and click for Sylvia's. Also, read what they've astutely identified as the roadblock to elevating social determinants of health; click here.
Scroll down to get more insight into Mainstay's most passionate fiber nerds . . .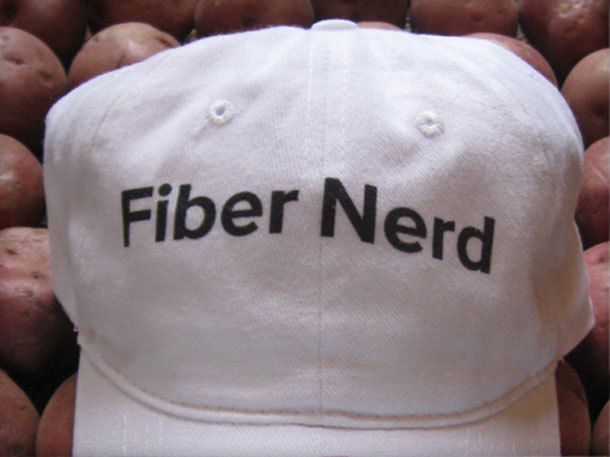 Collaborating with professionals from Northwestern University's Feinberg School of Medicine, Jim and Sylvia wrote the grant applications that resulted in Mainstay being awarded two back-to-back USDA SBIR grants to test, refine and expand the My25 program throughout the nation. The U.S. Secretary of Health and Human Services invited Jim and Sylvia to meet with the HHS leadership team because of demonstrated outcomes diminishing obesity and diabetes rates for high-risk individuals on a sustainable basis. Illinois legislators asked Sylvia and Jim to draft guidelines—which have since been enacted into law—regarding better health benchmarks for marginalized populations within the state. And Mainstay's founders were highlighted in Kellogg World's cover story, "The Impact of Success," because of their leadership role in reducing organizational expenses while preventive health substantially improves through better nutrition for people supported.
James D. Vail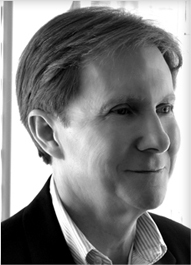 James D. Vail, co-founder, holds his MBA from top-ranked Northwestern University's JL Kellogg School of Management and his B.A. from Davidson College. Jim has consistently accomplished unique and highly-regarded outcomes for people supported and human services organizations.
After selling his first successful start-up venture, Jim was persuaded to assume the CEO position for a prominent, thirty-year-old human services organization supporting a residential population of people with disabilities that was struggling due to longstanding financial challenges. Within 2-1/2 years under his leadership, the company reversed its lackluster straits, receiving an unprecedented 4-year CQL accreditation rating which placed them in the top 1% of human services enterprises in the nation.
Jim focused the turnaround on sorely-needed innovation and tighter financial controls. Strategy was centered around reversing obesity and diabetes for the organization's residential population. Improving health goals were established, a nutrition-centered plan of action was put into place, and the workforce was galvanized. Overweight conditions and associated illness were dramatically curtailed. Budgeting received a favorable bump from ensuing cost reductions and revenue increases. Due to such progressive direction and outcomes, new community alliances and involvement from external stakeholders and funders were solidified.
This experience was the basis for founding Mainstay, Inc. and the creation of the company's My25 outcomes-driven approach that is now a nationwide initiative. For over a decade, Jim has spearheaded all aspects of the business; on a day-to-day basis he is most directly involved with operational and client support, including ongoing enhancement of the company's proprietary software system, Pinpoint, that is uniquely tailored to LTSS settings.
Jim has participated on a number of boards and advisory committees including Dartmouth Medical School, The Greater Chicago Food Depository, the YMCA, Orchard Village, and Davidson College. He frequently consults and speaks on a national basis regarding preventive health, improved nutrition, and obesity/diabetes prevention for people supported by human services organizations.
Jim is passionate about his family; commandeering the backyard barbecue grill; Door County, Wisconsin; and the occasional, spirited—albeit sometimes frustrating—golf game.
Sylvia Landy Vail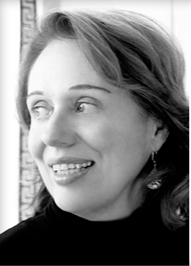 Sylvia Landy Vail, co-founder, holds her MBA from top-ranked Northwestern University's JL Kellogg School of Management, which she received after graduating from the University of Illinois within the top 1% of her class.
Following her education, Sylvia immediately became immersed in the health care field and identified a need to dramatically enhance care and costs for hospitals. She founded Adicon, Inc. to produce and distribute custom surgical kits as a way to improve operating room turnover, streamline nursing priorities and inventory control, and maximize patient quality initiatives.
Baxter International, a Fortune 500 health care leader, acquired the start-up Sylvia launched from her basement and grew to a nationwide entity. Sylvia was responsible for integrating Adicon's operation into the larger corporate structure; before Baxter spun it off, this division reached $5 billion in annual sales.
Since launching Mainstay, Sylvia has been involved in strategic collaborations and decisions related to scale. She has further been instrumental in galvanizing the support of key state and federal legislators and health and human services officials regarding innovative obesity/diabetes prevention as a means to reduced financial expense and heightened productivity within the industry. On a day-to-day basis, Sylvia directly oversees Mainstay's business development, marketing efforts, and training/education content creation. Click to read Sylvia's white paper on Value-Based Reimbursement. And click to read her article regarding risk management reduction for human services providers.
Sylvia revels in being the lone female in a household that includes her husband (yes, that would be Jim) and three sons. She especially enjoys a good beach read, cheering raucously from the hockey stands, and getting so adventuresome in the kitchen that green-tinged food can appear on the dinner table—and taste pretty darn good. Her two favorite sayings? . . . 1. "Do something nobody else has done, something that will dazzle the world." 2. "Successful people do what unsuccessful people won't do."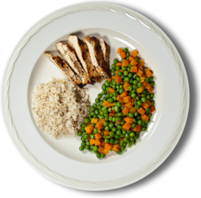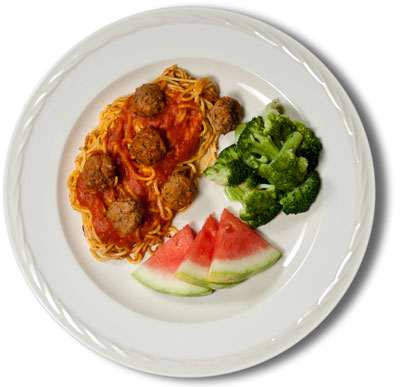 "We have to eat our way out of overweight conditions... Together."
~ Mainstay/My25 Founders
What Does "My25" Stand For?
"My25 brings leadership, progressive ideas, outstanding service and a proven track record to partners; businesses can expect outstanding results."
~ Jim Stoynoff, President, Synthesis Solutions
Watch Brian's Story to learn more about My25's substantial outcomes.
"My25 has delivered from a health and bottom-line standpoint, so we are very pleased."
~ Larry Weishaar, Vice President Customer Relations-Quality, ResCare, Inc.
My25's Guidelines for Eating Better